Board of Directors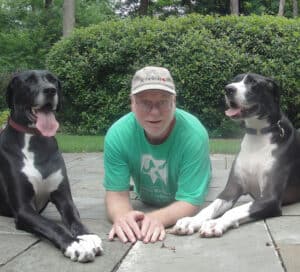 Gary Sturm
Chair
Gary Sturm retired after 34 years of work at the Smithsonian Institution. He is also the founding President of the Capitol Skating Fund, a charitable public foundation that nurtures figure skating in the metropolitan DC region. Gary joined the AWLA Board in 2013 and has now logged three years as a volunteer. He enjoys outdoor sports, especially downhill skiing, and is a regular on the jogging trails in Northern Virginia.  Gary lives in Alexandria with his wife, Carlene, and two Great Danes, Danny and Ripley.
Carrie L. Ciliberto
Vice Chair
Carrie L. Ciliberto, Esq. is the Senior Director and Counsel of Contracts and Construction Law, for The Associated General Contractors of America. Prior to selling her law firm and moving to DC, Ms. Ciliberto was the founder and principal of Ciliberto & Associates, LLC, a Colorado law firm emphasizing water, natural resources, environmental, real property and land use law. Her clients included municipalities, special districts, corporations, banks, developers, ditch companies, investment groups and private individuals. Ms. Ciliberto has authored articles for the American Bar Association, Colorado Bar Association, Colorado Ground Water Association, Construction Business Owners, and others. She speaks frequently at industry events across the nation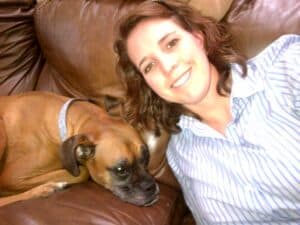 Alissa Curry
Treasurer
Alissa Curry joined the Board of Animal Welfare League in 2012 and currently serves as Treasurer, as well as serves on the Long Range Planning committee.   She lives in Merrifield with her partner, two children, dog, and cat.   Their dog, Emma, was rescued from Rockin' P Boxer in Atlanta and their cat, Molly, was rescued from Atlanta Pet Rescue where they lived prior to moving to Virginia several years ago. They have a full house, but have always enjoyed animals and could not imagine life without them. Alissa works for FVCbank as the Regional Lending Executive for Arlington.
Diane Greenlee
Secretary
Diane is a first term board member who has adopted several dogs from AWLA over the years, all of whom have been beloved members of her family. She and her husband, Allen, live in Arlington with their dogs Chloe (an AWLA alum) and Lulu, who was adopted through Homeward Trails, and beautiful cat, Isabel. Diane has three grown daughters, including one who is an Arlington teacher and who has provided Diane with her first granddogs, Maggie and Cassie, and grandson, Charlie; Emily, who lives in San Francisco; and Dana, who lives in New York. As a day job, Diane is an attorney representing a tax credit syndicator in low income housing tax credit transactions. Her other community activities include participating in the Arlington Women's Civic Alliance and working in the gift shop at Temple Rodef Shalom in Falls Church.
Lisa Tudor
Past Chair
Lisa Colón Tudor has been involved with animal rescue and sheltering in the Washington, DC area for more than 10 years. As a certified dog trainer and behavior specialist, you'll usually find Lisa working with the dogs at AWLA. While she has been a long-time volunteer with the League, she is serving her first term on the Board of Directors.  She and is a chair of the Ethics Committee and serves on the Development Committee.  Lisa and her husband currently reside in North Springfield with their two adopted dogs, Jack and Betty.  She is the founder of KissAble Canine Training.
Jennifer Barnes
Jennifer Barnes is in her fourth term on the Board and has been a volunteer with AWLA for the past 20 years. She has volunteered as an adoption counselor; wildlife driver; pet-assisted therapy group member; as a member of the Special Events, Development, Governance, and Ethics Committees; and as past president of the AWLA Board. She has adopted two cats from AWLA, one with special needs who benefited from the AWLA Healthy Pet Fund. She works for the U.S. Department of Justice and lives in Alexandria.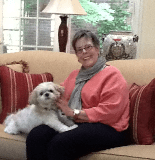 Jeanne Broyhill
Jeanne is serving her second term on the Board. She is retired from marketing and communications at Freddie Mac. She lives with her husband, Joe, and dog, Benny. She grew up with cats and dogs and has always valued the need for good care for all animals.
Ron Novak
Ron Novak is currently serving in his first term on the Board of Directors and is chair of the Governance Committee. He also serves on the Arlington Chamber of Commerce Board of Directors and previously served on the Arlington Food Assistance Center Young Professional Board. Ron is an Executive Vice President with Segue Technologies, Inc., an Information Technology company focused on providing web and mobile application development. He and his wife live in Arlington.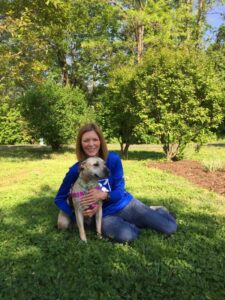 Michele Walter
Michele Walter is a first term board member and has been a volunteer at AWLA since 2012.  She has been involved with animal shelters and animal welfare issues for over 10 years.  She lives in Arlington with her adopted dog, Winnie, and works as an environmental litigator at the U.S. Department of Justice.  In her spare time, she is an avid triathlete and runner, with two Ironman triathlon completions, a 50k trail race, and numerous other triathlon and running accomplishments.  She can often be seen in Arlington running with her dog, Winnie.  She also is the founder of AWLA's Team Rescue Tails, which is a charity athletic team whose members participate in triathlons, running races, and other events to raise money to benefit AWLA.