Board of Directors
Mark Treadaway
Chair
Mark Treadaway is in his second term and proudly serves as Chair of the AWLA Board of Directors. He is also a "gold" card-carrying Golden Retriever Rescue (GRREAT) member. He and his partner have adopted three goldens over the past 15 years with two currently in residence at their Arlington home. In his day job, Mark works in communications and marketing at the Metropolitan Washington Airports Authority.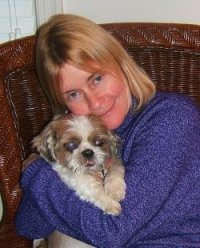 Patricia Ragan
Vice Chair
Pat Ragan, Vice Chair, is an Arlington resident and has adopted several dogs from AWLA over the past 15 years. As president of Animal Protection Strategies, Pat consults to various animal protection organizations on campaign development, including The Humane Society of the United States, the Pegasus Foundation, and the Shark Free Marina Initiative. She was co-founder of the International Fur Free Alliance and is working with a major faux fur company to promote alternatives to fur products. In 1993, Pat co-founded the Arlington Women's Civic Alliance, an organization that provides programmatic and financial support to a variety of local charities and community projects in Northern Virginia. She and her husband Bob share their home with their two dogs.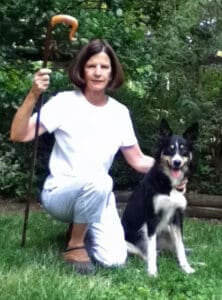 Patricia Romano
Secretary
Patricia is the Director of the Arlington Juvenile and Domestic Relations District Court Services Unit. She has dedicated her life to working with children and dogs. She started working with dogs in the third grade and won her first obedience trail at the age of 11. Patricia has been a volunteer at the League for nine years.
Todd Ihrig
Treasurer
Todd Ihrig, in his second term, is the Treasurer of the Board of Directors. He serves as the Chair of the Finance Committee and is a member of the Nominating Committee. As part of his volunteer efforts, Todd and his family work with the Guide Dog Foundation for the Blind to raise future guide-dogs for their first year while providing basic training. Todd says: "It is amazing to witness the difference these special dogs can make in someone's life. It is this experience that helps me recognize that while every animal that comes into the League is unique and each has a different story, they all have the capacity to complete someone's family." Todd is a financial advisor and lives in Arlington with his family.
Karen Albert
Karen Albert is in her first term on the Board. A long time animal lover, Karen has parented birds, squirrels, dogs, snakes, lizards, turtles (for the kids), and backyard deer. Karen wants to provide a safe home for all adoptable animals. In addition to serving on the AWLA Board of Directors, she serves on the Ethics Committee and the Development Committee. A criminal justice planner, Karen lives with her family in Arlington.
Jennifer Barnes
Jennifer Barnes is in her third term on the Board and has been a volunteer with AWLA for the past 20 years. She has volunteered as an adoption counselor; wildlife driver; pet-assisted therapy group member; as a member of the Special Events, Development, and Ethics Committees; and as past president of the AWLA Board. She has adopted two cats from AWLA, one with special needs who benefited from the AWLA Healthy Pet Fund. She works for the U.S. Department of Justice and lives in Alexandria.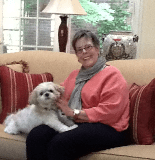 Jeanne Broyhill
Jeanne is serving her first term on the Board. She is retired from marketing and communications at the Freddie Mac Multifamily Housing Division. She lives with her husband, Joe, and dog, Benny. She grew up with cats and dogs and has always valued the need for good care for all animals.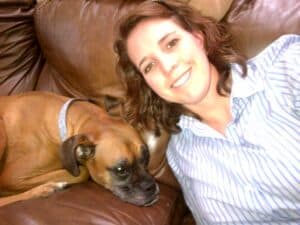 Alissa Curry
Alissa Curry is in her first term as a Board Member for AWLA. She lives in Arlington with her Partner, son, dog, and two cats. Their dog, Emma, was rescued from Rockin' P Boxer in Atlanta and their two cats, Molly and Madison, were rescued from Atlanta Pet Rescue where they lived prior to moving to Arlington three years ago. They have a full house, but have always enjoyed animals and could not imagine life without them. Alissa works for Cardinal bank as a commercial lender. She serves on the Finance committee and the Ethics committee at AWLA.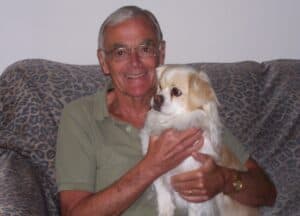 Jack Hobbs
Jack spent his career working for the Department of the Army and doing independent consulting. His areas of concentration were financial management and long range planning. He and his family have been the proud guardians of two cats and one dog.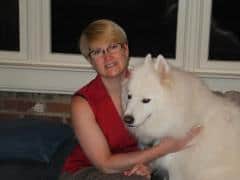 Patti Mugavero
Patti Mugavero is in her first term on the Board and is the Chair of the Ethics Committee. She has a long history of volunteering with animal welfare organizations. In addition to serving on the Board of the League, she is currently a foster mom to an ever-changing group of cats and kittens on behalf of another local animal rescue group. She has also: served as the Volunteer Coordinator for MetroPets, a group that promotes adoption and provides technological assistance to local rescues; provided pro bono legal services to MidAtlantic Samoyed Rescue, Inc.; and worked with the Equine Rescue League in Middleburg. A banking regulatory attorney, she lives in Alexandria with her husband Tom, one dog, and their two cats.
Ron Novak
Ron Novak is currently serving in his first term on the Board of Directors and is a member of the Nominating Committee. He also serves on the Arlington Chamber of Commerce Board of Directors and previously served on the Arlington Food Assistance Center Young Professional Board. Ron is an Executive Vice President with Segue Technologies, Inc., an Information Technology company focused on providing web and mobile application development. He and his wife live in Arlington.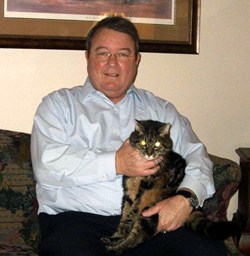 David Rose
Dave Rose is Chair of the Long Range Planning Committee and also serves on the Finance Committee. He has volunteered at AWLA for about 15 years, first as a dog walker/meeting assistant and now as an adoption counselor and front desk volunteer. He also served as the treasurer for his church for many years and is very active in his condominium association, serving as the chair of its grounds committee. Dave retired from the Navy and is now working as an information management consultant. He and his wife Debra, a past Chair of the AWLA Board, live in Arlington with their two ever-curious cats, Ed, 19, and Tug, 11.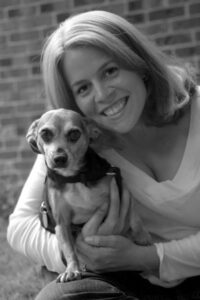 Lisa Tudor
Lisa Colón Tudor has been involved with animal rescue and sheltering in the Washington, DC area for nearly 10 years. As a certified trainer and behavior specialist, you'll usually find Lisa working with the dogs at AWLA. While she has been a long-time volunteer with the League, she is serving her first term on the Board of Directors and is a member of the Ethics Committee. Lisa and her husband currently reside in Falls Church with their two adopted dogs, Jack and Betty.
James R. Whittaker, Jr.
Jim joined the Board of Directors of the Animal Welfare League of Arlington in July 2012. He also serves on AWLA's Development and Long Range Planning Committees. In addition, Jim serves on the Board of Trustees of the Arlington Community Foundation and was its President in 2010-2012. He is also a member of the Board of the Arlington Street People's Assistance Network (A-SPAN). Other civic engagements include co-chairing Arlington County's Complete Count Committee for the 2010 Census. Jim served on the Board of Directors of the Arlington Chamber of Commerce for 10 years and was its Chairman in 2003. He was a member of Leadership Arlington, Class of 2003, and served on their Board of Trustees in 2004. Jim was the Executive Director of the Columbia Pike Revitalization Organization (CPRO) from 2006 to 2009. From 1990 to 2002 he was co-founder and Sr. Vice President of the Arlington-based Marasco Newton Group, a management and IT consulting firm.