Low-Cost Spay/Neuter Fund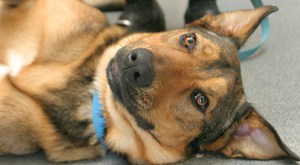 Since 1992 the League has maintained a restricted fund for helping low-income pet owners spay or neuter their dogs and cats. The fund was originally established by the family of Bert Hantke to honor their father. The fund seeks to reduce pet overpopulation by providing low-cost spay and neuter surgery to pets whose owners cannot afford them. Over the years, hundreds of animals have been spayed or neutered thanks to financial support from this fund.
Depending on the pet owner's financial situation, the League will either subsidize spay or neuter surgery for their pet or fund it completely.
In conjunction with World Spay Day, the Animal Welfare League of Arlington and designated animal hospitals/clinics will be offering the lowest spay/neuter prices of the year for pets of low-income clients in the Washington DC metro area. Vouchers will be sold starting January 21, 2015  throughout the month of February 2015 (or until we run out) and the surgeries will take place at area veterinary facilities in Northern Virginia. Participating vet clinics include Anicira Vet Center, Arlington Animal Hospital, Clarendon Animal Care, Fairfax Animal Hospital and NOVA Cat Clinic.  Please click here for more information: http://www.awla.org/services/low-cost-spayneuter/.
If you wish to help us end pet overpopulation in our community, please designate your donation to the Low-cost Spay/Neuter Fund.
You may make a donation by mail or phone or donate online, simply designate the Low-cost Spay/Neuter Fund on your form.
For further information please contact the Director of Development at donate@awla.org or 703-931-9241 x 220