Humane Education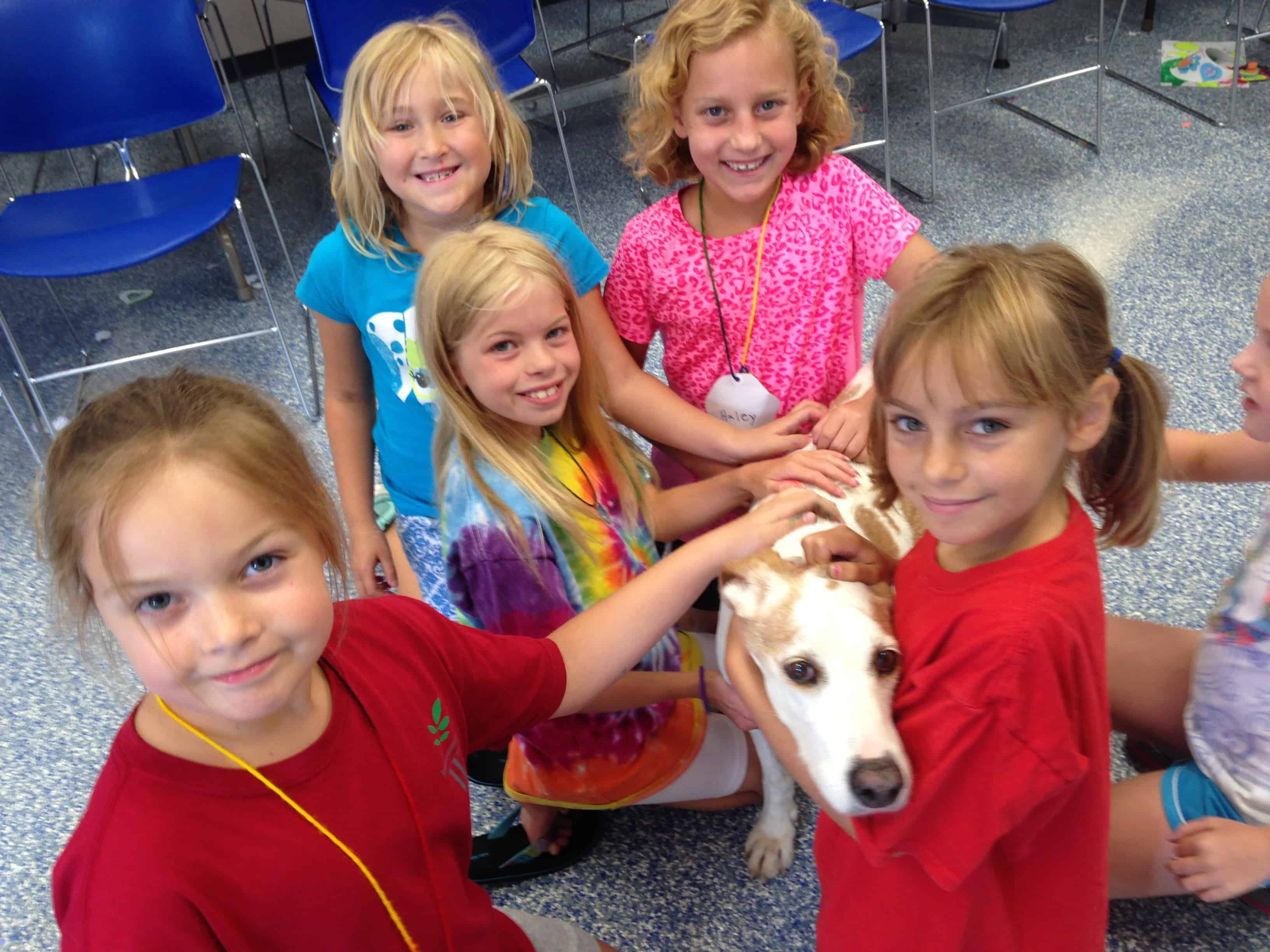 The League runs various humane education programs in the community. We can visit your school, scout troop, church, nursing home or community organization. Topics include preventing pet overpopulation, responsible pet ownership, animal welfare and the League's role in the community. Presentations are available in English and Spanish! Download the brochure for details:Tour/Lesson Info
Please contact our Director of Community Programs, Jennifer Newman, to schedule a presentation or shelter tour or to inquire about other humane education opportunities. Call (703) 931-9241 x213 or e-mail: jnewman@awla.org  Scroll down to read about our other humane education programs.
Paws and Read Program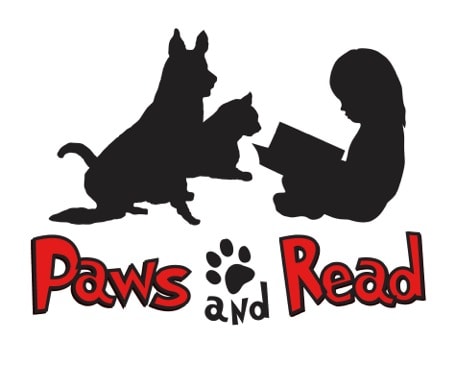 School children in the Northern Virginia and Washington, D.C. metropolitan areas are invited to improve their literacy by reading books to cats through the Paws and Read Program. The Paws and Read program is mutually beneficial for the shelter cats as well. Annually, AWLA receives approximately 900 cats with an average length of stay of 35 days. With no time limit for any of its animals, some cats may live at the shelter for as long as a year before finding permanent homes.
Children in kindergarten through fifth grade are invited to participate in 20-minute reading sessions with shelter cats on Mondays, Wednesdays, Thursdays and Fridays from 1:00 pm – 5:20 pm. A parent is required to accompany their child to a reading session and children are able to choose a book from AWLA's selection of stories or bring one of their own. Cats participating in the program are identified with a "Purrfect Reader" sign on their kennel.
There is no fee to participate in the Paws and Read Program.  Children must be registered with a parent or legal guardian.
Please click here to register for a Paws and Read Session with your child!
If you have any questions about the Paws and Read program, please contact Jennifer Newman at (703) 931-9241, ext 213 or via email at jnewman@awla.org
2016 Summer Camps at AWLA
Summer Camp registration will open and printable registration forms will be be available here and at the front desk at the Animal Welfare League of Arlington on Monday, February 1, 2016.  We do no have an online registration option.  Camps fill very quickly so please mark your calendars for Monday, February 1, 2016!
Birthday "Pawties" at AWLA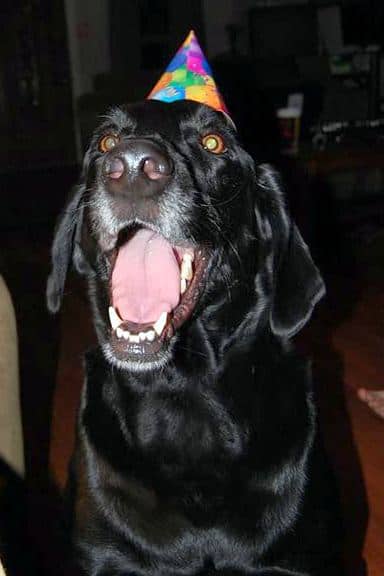 Birthday "Pawties" are available for kids of all ages.  What better way to celebrate a milestone in a child's life than by celebrating with the animals at the League?
When Are Pawties Held?
Pawties last approximately two hours and can be booked Wednesday or Thursday evenings, for a two- hour window between 1:30 p.m. and 6:30 p.m. Pawties are usually booked one to two months in advance. We regret that we are only able to offer pawties on days mentioned above.  Pawties are never scheduled during the month of July due to our summer camp activities.
Pawty De-Tails
Pawty fees are $200 for a maximum of 15 children (including the birthday child). Pawties are presented by a League representative and recommended for children ages 5 through 13 years, are a fun way to introduce your child to the League and the work that we do here and in the community. Older children, adults, and groups are welcome to book pawties too.
Payment must be received two weeks prior to the event. Alcohol is not permitted at our pawties.  There is a $25 cancellation fee. We ask that one adult be present for every five children.  Tipping is not permitted but donations to the Bob Ragan humane education fund or general fund are welcome.
What Does the League Provide at Pawties?
Pawty attendees enjoy a tour of the shelter (provided that pawty attendees are 5 years and older).  Pawty organizers may also opt for animal origami (supplies provided) or cat/dog cupcake decorating activity (parent provides cupcakes and all supplies). Each pawty can also include time for cake and gifts. The League puts up personalized directional signs in the name of the birthday child and provides a small gift for the birthday child.
What Does the Host Bring?
Please remember to bring food, drinks, cake and candles, matches, cups, napkins, plates, utensils and any other items that you will need.   Also, if the group wants to do a game or an activity, please remember all necessary game/activity supplies. Food may be delivered to the shelter (but please note that the pawty room does not have a refrigerator or microwave).
Sometimes the pawty host has the pawty attendees bring donation items for the shelter in addition to or instead of birthday gifts.  The shelter wishlist can be found here: http://www.awla.org/wp-content/uploads/2013/03/Wish-List-Brochure.pdf
How do I book my Pawty?
For more information or to book your pawty, please contact Jennifer Newman at jnewman@awla.org or (703) 931-9241, ext. 213.  Due to the popularity of our pawties, you should have several dates in mind when you are contacting us to schedule your child's pawty.  Pawties are never scheduled during the month of July due to our summer camp activities.
For printable pawty information, please click here: Birthday Pawty Info