Senior Staff
Samuel Wolbert
President & CEO
Sam has been involved in animal welfare in a variety of roles. He has been a foster, a volunteer, an animal rights legislative attorney, a District Leader with the Humane Society of the United States, and, most recently, an Executive Director for a shelter outside of Lexington, Kentucky. He has a Bachelors Degree from the University of Michigan and a law degree from the University of Pittsburgh School of Law. Sam currently shares his home with a senior pit-mix and two black cats.
Susan Sherman
Chief Operating Officer
Susan has been with the League since 1996 in a number of roles including newsletter editor, Webmaster, and database manager. Her previous experience was as an editor and as an urban planner. She graduated from Vanderbilt University and has a Masters in Planning from the University of Virginia. She has shared her home with cats, a guinea pig, and rabbits and dogs.
Ronny Shafer
Director of Finance and Administration
Ronny has worked at the League for more than 20 years starting as an Animal Care Technician. She graduated from Virginia Tech with a degree in Business Management. Over the years, she has shared her home with dogs, cats, and a hamster. Currently, her home is ruled by a cat and a dog.
Jennifer Katac, CVA
Director of Community Programs
Jennifer provides humane education lessons to schools and community groups, summer kids' month programs, and shelter tours. She manages several League programs, including the League's volunteer, humane education, and community services programs. Jennifer is a 1998 graduate of West Virginia University, where she majored in Biology. She served as a Peace Corps Agriculture/Forestry volunteer in Panama from 1999-2001 and is fluent in Spanish. Jennifer has been with the League since 2003. She is a lifelong lover of all animals but is partial to dogs and birds. Jennifer passed the Certification for Volunteer Administration in April 2016 (exp 2021) and also served on the Board of Directors of the Association of Professional Humane Educators, serving as their Treasurer from 2016-2018 and currently serves as their volunteer coordinator.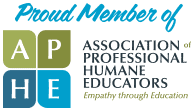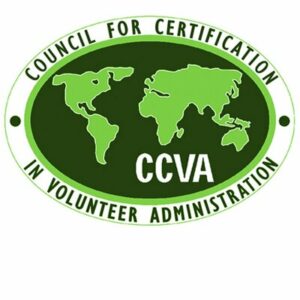 Kat Williams
Director of Development
Kat started at AWLA in 2014 as a Front Desk and Special Events Volunteer and in 2015 joined the staff as Community Programs Specialist. She later moved to the Development Department where she managed the League's annual giving program and special events. Kat comes to animal welfare by way of the arts with a BA in French from the College of William & Mary and an MA in the History of American Decorative Arts from Parsons School of Design. She lives in Arlington with two large cats and a small dog – all rescues.
Amy Schindler
Director of Behavior & Adoptions
Amy Schindler an affiliate member of the IAABC Shelter division and certified pet dog trainer (CPDT-KA) is an expert in animal behavior. Amy has evaluated animals for HSUS cruelty cases. She has completed numerous specialized trainings for both canines and felines. Amy has presented twice at HSUS expo, the largest national animal sheltering conference in the United States.  She has also trained and mentored various shelter staff, volunteers and pet owners on behavior, training and enrichment practices. Amy has written published articles for the IAABC Journal and as well as other publications. Previous to joining the Animal Welfare League of Arlington, she was the Operations Manager at the Jacksonville Humane Society where she oversaw the behavior, shelter medical and animal care departments. During this time she also managed the animal behavior staff for Animal Care and Protective Services, the area's municipal partner shelter as well as supervising a temporary shelter for dogs with behavior challenges. Over the course of her career. Amy has also taught group classes and private lessons using reward based training methods.  Amy lives with her husband Chris and their 6 adopted senior dogs.
Charnita Fox
Director of Animal Care & Facilities
While born in Georgia, Charnita has been a DC resident since the age of 5. She has always been surrounded by animals as she was raised by a family full of animal lovers. Naturally, she has a genuine concern for all creatures and can't ever remember not being an advocate for animals. Following high school she had her mind set on becoming a Registered Nurse, but took a different path and became a Certified Veterinary Assistant and has been working in veterinary offices and animal welfare organizations (the Washington Humane Society and the Animal Welfare League of Arlington) ever since.  While employed with WHS now Washington Animal Rescue Alliance she started as an Animal Caretaker and then moved on to manage the Front Desk/Dispatch for DC Animal Control. Previously employed with AWLA she started as an Animal Care Technician, a short stay in the Adoptions department as an Adoption Counselor, and then returning to the kennels as the Manager of Animal Care. Though she has left the animal world a few times she always returns.
Jennifer Toussaint
Chief of Animal Control
Jennifer Toussaint is the Chief of Animal Control in Arlington County, Virginia at the Animal Welfare League of Arlington. Jennifer has implemented local ordinances in relation to exotic animal care and ownership. She co-authored an article in the 2017 NACA News on Humane Urban Wildlife Management and presented at the 2017 HSUS Expo and NACA Conference on the topic.  Jennifer is the 2017 recipient of the Virginia Animal Control Association Dr. Kent Roberts Animal Control Officer of the Year.  She is a graduate of Moravian College with a Bachelor's Degree in Political Science and Spanish.