Senior Staff
Samuel Wolbert
President & CEO
Sam has been involved in animal welfare in a variety of roles. He has been a foster, a volunteer, an animal rights legislative attorney, a District Leader with the Humane Society of the United States, and, most recently, an Executive Director for a shelter outside of Lexington, Kentucky. He has a Bachelors Degree from the University of Michigan and a law degree from the University of Pittsburgh School of Law. Sam currently shares his home with a senior pit-mix and two black cats.
Susan Sherman
Chief Operating Officer
Susan has been with the League since 1996 in a number of roles including newsletter editor, Webmaster, and database manager. Her previous experience was as an editor and as an urban planner. She graduated from Vanderbilt University and has a Masters in Planning from the University of Virginia. She has shared her home with cats, a guinea pig, and rabbits and dogs.
Ronny Shafer
Director of Finance and Administration
Ronny has worked at the League for over 18 years starting as an Animal Care Technician. She graduated from Virginia Tech with a degree in Business Management. Over the years, she has shared her home with dogs, cats and a hamster. Currently, her home is ruled by a cat and a dog.
Jennifer Newman, CVA
Director of Community Programs
Jennifer provides humane education lessons to schools and community groups, summer kids' month programs, and shelter tours. She manages several League programs, including the League's volunteer, humane education, and community services programs. Jennifer is a 1998 graduate of West Virginia University, where she majored in Biology. She served as a Peace Corps Agriculture/Forestry volunteer in Panama from 1999-2001 and is fluent in Spanish. Jennifer has been with the League since 2003. She is a lifelong lover of all animals but is partial to dogs and birds. Jennifer passed the Certification for Volunteer Administration in April 2016 (exp 2021) and is also on the Board of Directors of the Association of Professional Humane Educators, currently serving as their Treasurer.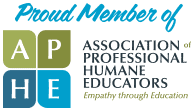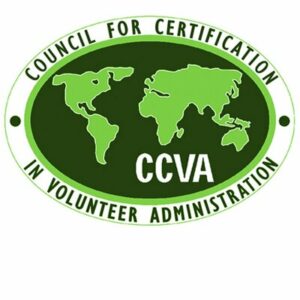 Kat Williams
Director of Development
Kat started at AWLA in 2014 as a Front Desk and Special Events Volunteer and in 2015 joined the staff as Community Programs Specialist. She later moved to the Development Department where she managed the League's annual giving program and special events. Kat comes to animal welfare by way of the arts with a BA in French from the College of William & Mary and an MA in the History of American Decorative Arts from Parsons School of Design. She lives in Arlington with two large cats and a small dog – all rescues.