Low-Cost Spay/Neuter Fund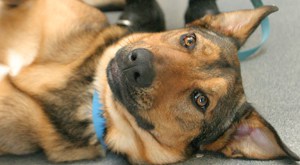 Since 1992 the League has maintained a restricted fund for helping low-income pet owners spay or neuter their dogs and cats. The fund was originally established by the family of Bert Hantke to honor their father. The fund seeks to reduce pet overpopulation by providing low-cost spay and neuter surgery to pets whose owners cannot afford them. Over the years, hundreds of animals have been spayed or neutered thanks to financial support from this fund.
Pet Owners with annual household incomes of $60,000 or less  can purchase a low-cost voucher in-person at the Animal Welfare League of Arlington during our adoptions and front office hours.   Vouchers must be purchased by the pet owner and are non-transferable.
Household proof of income is required to purchase a voucher.
Acceptable forms of proof of income are:
Recent paycheck stubs (at least 3 stubs)
 W2 forms
Signed Income tax return
Unemployment benefit check stub
Social security benefit check stub
Workers comp check stub
Veterans benefit check stub
Vets participating in our year-round voucher program are Fairfax Animal Hospital  located in Falls Church and Caring Hands Animal Hospital, located in Alexandria.  Pet owners who purchase a low-cost spay or neuter voucher from the League call the participating vet to set up their own appointments.  Low-cost spay/neuter voucher prices range from $65-$185 depending on the type and sex of the pet.
For pet owners who do not qualify for the League's Low-cost pay/neuter voucher program, there are low-cost spay and neuter options available at Anicira Veterinary Center, located in Manassas.  Prices range from $95-295 for spay and neuter surgeries, depending on the type, sex and size of your pet.  There are no income requirements for Anicira Vet Center but low-income pet owners , residents of Manassas or Manassas Park and Prince William County may qualify for financial assistance.
Each year in February, the League also participates in World Spay Day (though the League celebrates the whole month of February).  In February, 2015 the League sold 80 low-cost vouchers to low income pet owners for  3 rabbits, 43 dogs, and 34 cats!  Vet clinic who participated in AWLA spay/neuter month in 2015 included: Anicira Vet Center, Arlington Animal Hospital, Clarendon Animal Care, Fairfax Animal Hospital and NOVA Cat Clinic.
If you wish to help us end pet overpopulation in our community, please designate your donation to the Low-cost Spay/Neuter Fund. You may make a donation by mail or phone or donate online, simply designate the Low-cost Spay/Neuter Fund on your form.  For further information please contact the Director of Development, Danielle Altenburg at donate@awla.org or 703-931-9241 x 220.
For questions about purchasing a low-cost spay or neuter voucher, please call our front desk at (703) 931-9241, ext. 200.
Note:Vouchers may not be purchased by phone and proof of income must be done in-person.