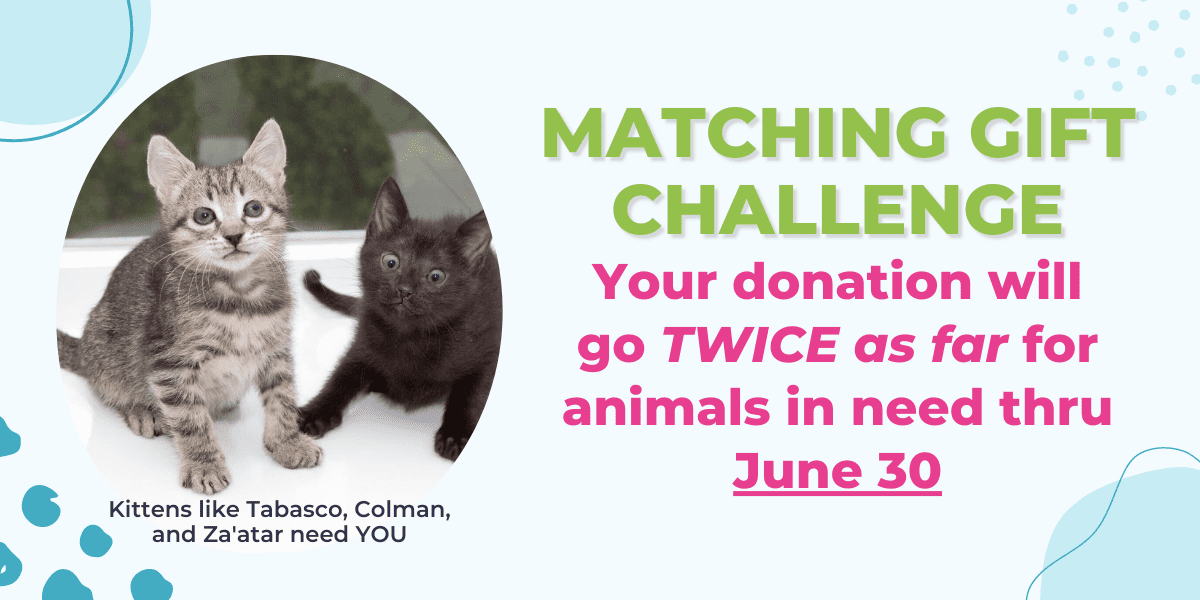 Spring is in full swing and now until June 30 your donation will be matched dollar-for-dollar and go twice as far to ensure all the animals get the care they need and the love they deserve!
Kitten brothers Colman, Tabasco, and Za'atar are just three of the thousands of animals you can help...
Tabasco and Za'atar were born with a condition called eyelid agenesis — their eyelids did not form correctly and it's causing them a lot of pain and irritation.

And Colman has a cleft palate, which means he can't eat and drink normally. His foster mom is doing a wonderful job helping him eat and making sure he grows big and strong enough for surgery!
Your donation today will be matched dollar-for-dollar by a fellow animal lover, making your gift go twice as far for animals like Za'atar, Colman, and Tabasco, who deserve the love and care to live long, healthy lives!

Your donation is securely processed by Blackbaud.