Pit Crew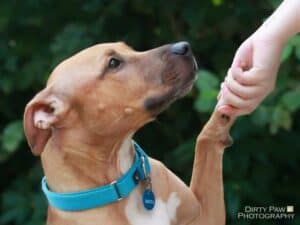 The Animal Welfare League of Arlington Pit Crew got started in February of 2011. It was based on a concept that had been chartered by PetSmart Charities, which established grants for groups focused on increasing adoption rates for pit bull type dogs as well as providing owner support for pit bull guardians.  While AWLA did not receive one of these grants, Neil Trent (AWLA President/CEO) saw an opportunity to accomplish similar objectives in Arlington, so the AWLA Pit Crew was formed.
Our goals are three-fold:
Facilitating adoption of "bully breeds" from the AWLA shelter and other local rescue groups
Educating the community about responsible dog ownership
Supporting guardians of pit bull types in the community by offering training, socialization, and education opportunities
(by the way, you can also find this on our facebook page)
In terms of our work with shelter dogs specifically, the Pit Crew follows the same rules and precautions as all other AWLA kennel and event volunteers. Only volunteers who have completed AWLA's kennel/dog walker training are allowed to handle dogs, and we only bring dogs to events where they are invited and will be comfortable; there aren't any "pit bull-specific" rules as all dogs at the shelter are evaluated and managed as individuals.
The Pit Crew hosts/sponsors a lot of activities, mostly aligned with our second goal of educating the community about responsible dog ownership. We host a regular "Breakfast with Bullies" series, where we provide breakfast and a local trainer or expert gives an hour-long free seminar on a specific topic – past Breakfasts have covered Leash Manners, Company Manners, Nose Work, and Agility, and Treibball!
Our most recent undertaking has been establishing a pack walking group, which provides guardians of ALL dog breeds an opportunity to exercise and socialize their dogs in a controlled setting.
Contact us at pitcrew@awla.org.