A collar is so much more than a piece of leather or nylon, or something to hold tags and maybe add a little style.
But for animals like Alfie, a collar is a promise… a promise that, however cruel the world has been, there is a brighter future ahead. It's the promise of home, of love… of belonging.
After a few months with AWLA, Alfie's dream came true.
A young woman looking for a snuggle buddy arrived and was immediately drawn to Alfie's sweet face. Her loving disposition was just what he needed in his new best friend.
It was a perfect match, and we just knew they would enjoy all the walks and cuddles together for Alfie's golden years.
Today, Alfie has a home and a collar that tells him he is safe
and loved. But there are so many other animals still waiting…
who need the care and time to find their home.
With your support... so many more animals just like Alfie, who maybe need a little more time to find the right home, will get everything they need until they find their new family.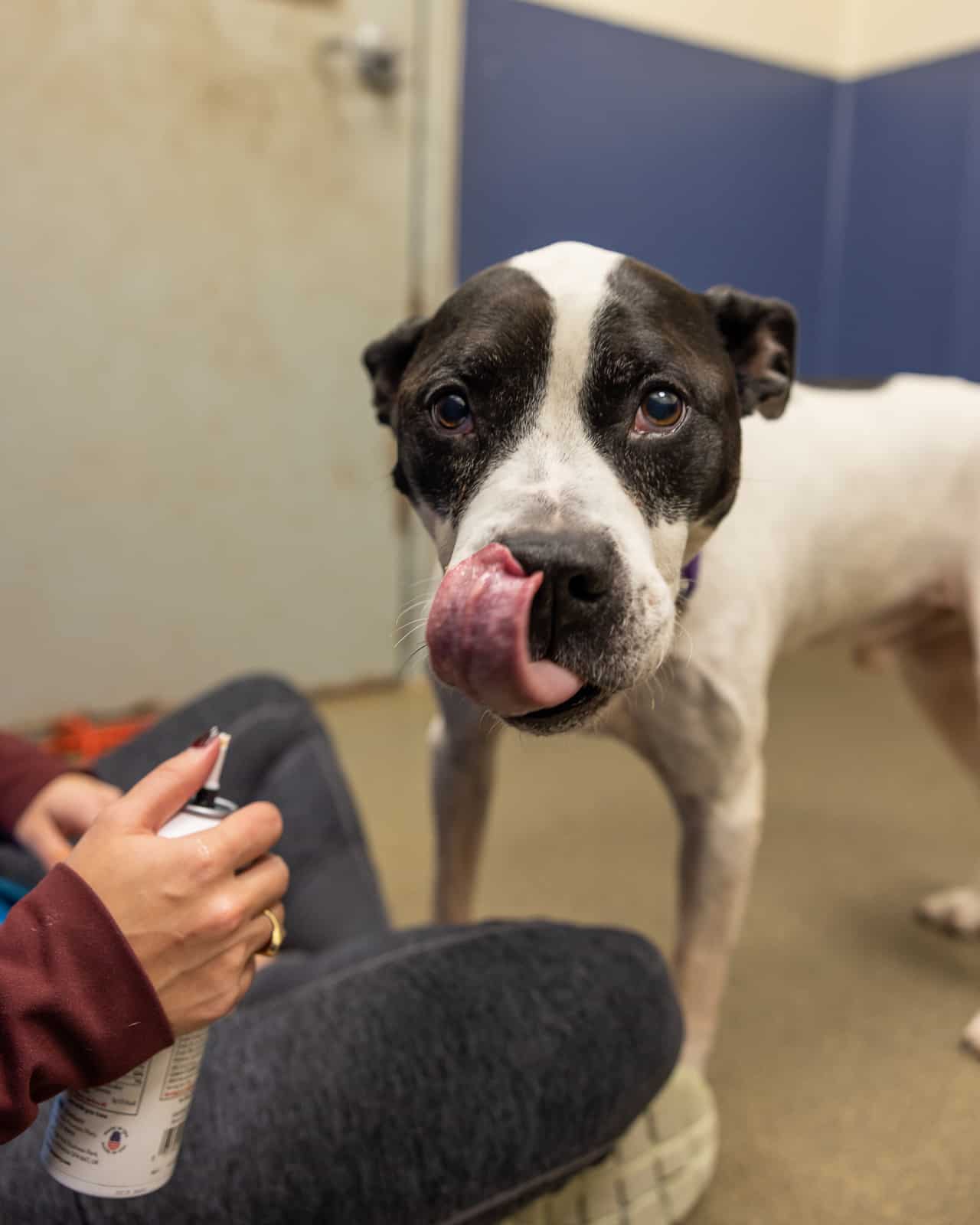 Your donation today ensures animals like Alfie get the love and care they deserve to live long, healthy lives!

Your donation is securely processed by Blackbaud.