Welcome to AWLA
Improving the lives of pets and people.
Give Today
Make an impact
on people and pets in our community with a gift today.
Join the Fun
Upcoming Events
Stay Up to Date
Latest News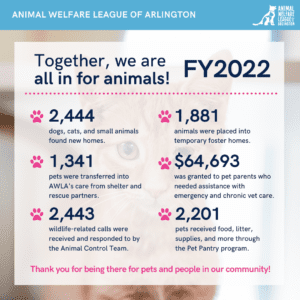 At the end of each fiscal and calendar year, we like to celebrate the many successes…
Keep Reading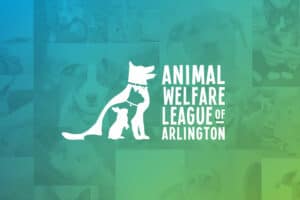 On July 25, 2022 at approximately 1:00PM, Arlington County Animal Control responded to a call about…
Keep Reading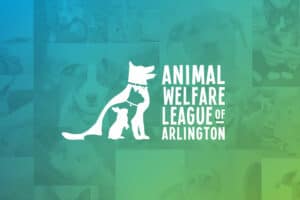 Tuki came to AWLA extremely sick with parvovirus and almost didn't survive. But we knew we…
Keep Reading
We Can Help
Wildlife & Animal Control
We believe that everyone deserves the love of a pet. Our primary focus is to assist community residents in caring for their pets and increase awareness of local laws.
Our officers respond to calls from the community regarding pets and wildlife, investigate cases involving animal bites, abuse or neglected, sick or injured animals, and more.
Make An Impact
Get Involved