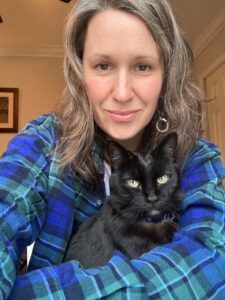 Foster families expand AWLA's ability to care for animals beyond the walls of the shelter by giving pets a warm, loving environment to heal, grow, and flourish. They open their homes to temporarily care for sick and injured pets, animals having trouble adjusting to the stresses of shelter life, pets who need work on their socialization skills, and those who simply need time before being ready for adoption.
Interested in opening your home (and your heart) to a shelter pet? Submit the form below. This tells us about your experience with animals and helps our team match you with the best foster animal for your lifestyle/home.
After we receive your form, a member of the Foster team will be in touch within a few days.
If you would like more information on our Foster Program, please contact the Foster Coordinator via email at foster@awla.org.
If you are interested in fostering neonatal kittens, please visit our Kitten College Foster Program!