Bringing home a new pet is an exciting time!
It can also be a daunting one. There is so much to learn about caring for and training your new pet and helping your pet adjust to his or her new home. Scroll down to view our growing list of pet guides and training resources!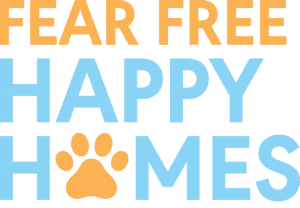 AWLA is proud to be a Fear Free certified shelter, and our adopters and supporters can get free access to the Fear Free Happy Homes database of content and education so that you can help your pets live their happiest, healthiest, fullest lives.
Small Companion Animals
Thank you to Rose Shafer for creating these informational flyers as part of her Girl Scout Gold Award!
Clicker Training for Beginners
Keeping Your Pets Busy While Working from Home
Prepping Your Pets For A Post-COVID World
What Is Your Dog's Tail Saying?