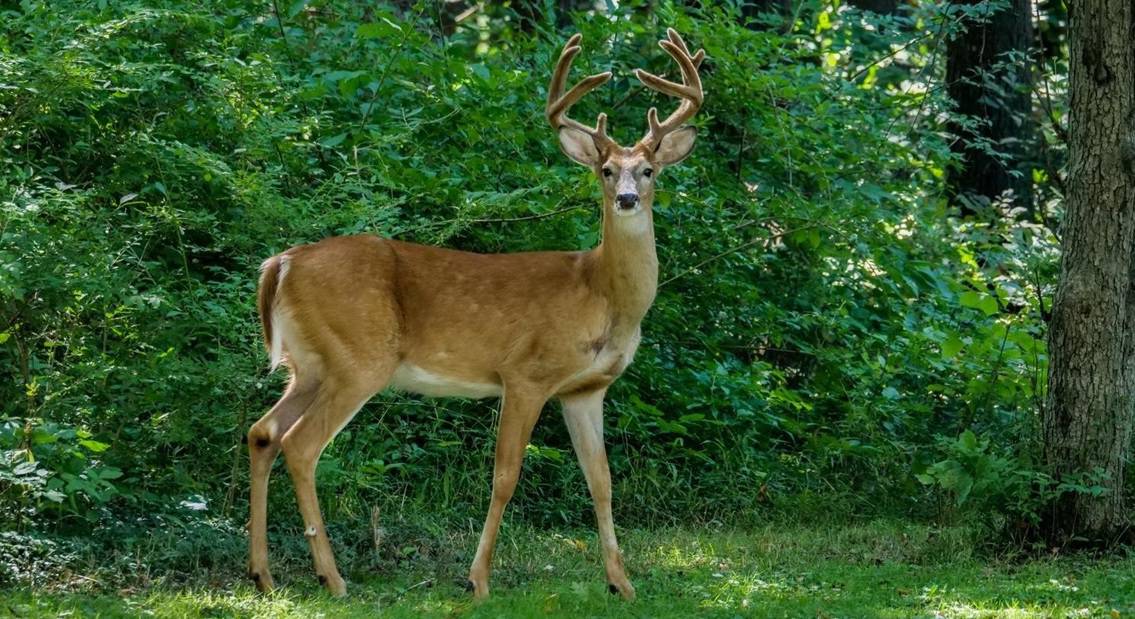 White-tailed deer are native to Arlington County and an essential part of our local ecology. They help support native plant biodiversity and add to soil fertility, which have positive cascading effects on local bird, reptile, and mammal populations.
Arlington County's Proposed Deer Management Project
The Animal Welfare League of Arlington has reviewed the consultant reports provided by Arlington County Department of Parks and Rec (DPR), we've consulted with local and national wildlife and ecology experts, and we've heard from both sides of this issue during the County stakeholder engagement sessions.  After taking into account all this information, AWLA firmly believes that killing deer is wrong for our community and will not solve the problems the County wishes to address:
 

DPR hasn't clarified stewardship goals.

 The information presented has no clear definition of "biodiversity" nor what would constitute an acceptable level of biodiversity; there is no clear definition of "ecosystem health"; and, most importantly, there is no clear explanation as to how we will decide that management goals have been achieved.  This is why we see in communities across the country that once a cull starts, it never ends.

A deer cull will not occur behind closed doors.

Given the density of Arlington and the adjacency of county parkland to homes, these deer will be hunted in our backyards.  Public parks will be closed or usage will be limited.  A hunted deer that is injured or scared will pose a danger to any person or animal in their vicinity.

Using lethal measures right now is overly excessive and extreme.

Even if there was a deer "problem" in Arlington, the number of deer and the impact they are having is substantially less than other neighboring jurisdictions with culls.  We have the time for a measured, humane approach before resorting to more unsafe and lethal options.

Deer are the scapegoat for larger ecological problems

.  Single-species management has never been a viable way to address a multi-faceted problem.  By just reducing the number of deer in a forest, we'll be directly impacting our ecosystem in ways in which we don't even know.  
AWLA's Deer Management Project FAQs
AWLA's Policy on Humane Wildlife Conflicts
Consistent with our mission to improve the lives of animals, AWLA is committed to helping our Arlington community co-exist harmoniously with wildlife. We adhere to the following principles in dealing with wildlife:
Respect for the environment
Tolerance and understanding of living things
Humane approaches to resolving conflicts using non-lethal methods
We believe that wildlife-human conflicts can be resolved by understanding wild creatures' habits and behaviors and by identifying human behaviors that contribute to conflict. Non-lethal conflict resolution is longer-lasting than removing wild animals from their environment because the latter is sometimes just a temporary fix that opens up a niche for other animals that cause similar issues. All AWLA staff will work to educate the public, endorse humane protection of our native species, and encourage appreciation of our ecosystems while protecting the Arlington community.