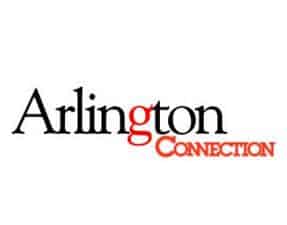 By Kerry McKeel, Animal Welfare League of Arlington
Arlington — Before you answer that online or classified ad for an adorable, floppy-eared puppy or ask to see that frisky kitten in the pet store window there are a few things you should consider before purchasing a pet. Finding the perfect pet begins with evaluating what type of animal would best complement your lifestyle and then determining the best place to find your pet.
The Animal Welfare League of Arlington, the county's official non-profit humane society, offers the following five tips to keep in mind during your search for your perfect pet companion:
Your Schedule: How much time do you have to devote to a pet? Are you prepared to care for it every day for the next 10 to 20 years? Dogs require far more time and attention than cats. Cats are ideal for people who want companionship, but do not have the time to commit to walking a dog daily.
Type and Size: Before adopting it is important to have a good understanding of the animal's inherent behaviors and individual characteristics. "At the League we get to know each animal so that we can help each family find the right pet for its lifestyle," said Rebecca Yoo, director of Behavior and Adoptions.
Young or Mature Pet: Kittens and puppies are cute, but they also require a tremendous amount of attention and diligent training for the first year. If you do not have the time or the patience to train a kitten or puppy, consider adopting an adult. Adult cats and dogs are already housebroken, often have basic training skills and still have plenty of love to give.
Your Budget: Can you afford additional expenses associated with owning a pet, including pet supplies, medical bills, trips to the groomer, and monthly preventatives (such as heartworm and flea and tick control)? The average annual cost of basic food, supplies and medical care and training for a dog is $875; for a cat it is $670.
The Search: Adopt. Don't Shop. Every time a pet is purchased from a pet shop or breeder, a shelter animal is deprived of a home. Consider being part of the solution to animal homelessness and save a life by adopting an animal from a shelter like The Animal Welfare League of Arlington.
"At AWLA we have happy, healthy animals just waiting for someone to take them home," said Neil Trent, president and CEO. "Our veterinary staff examines, vaccinates and spays or neuters each animal prior to adoption."
To learn more about AWLA's community services, programs, or diverse selection of companion animals including cats, dogs, rabbits, birds, and hamsters, visit www.awla.org or download the free Arlington Pets App.