In the last week of April, our Animal Control team (and entire staff) faced a challenge: in just 5 days, we took in 9 dogs who were victims of suspected cruelty and neglect. It's rare for us to see so many cases in Arlington County, and it took an emotional toll on our staff. Now that the county courts have awarded custody of the dogs to AWLA, we want to share their incredible stories with you and ask for your support in providing the care they desperately need. We've already spent over $15,000 on their medical expenses and care, and with your help, we can ensure they receive the ongoing support they deserve and help  other animals in need in the future!
Taavi and Trella were the first dog ours officers brought into the shelter. They had been kept in terrible conditions, cramped in filthy cat crates in their owner's bathroom. Thankfully, their owner decided to immediately surrender the dogs to us, and we wasted no time getting them spayed/neutered and ready for adoption. We're thrilled to announce that both Taavi and Trella have found loving forever homes and are thriving!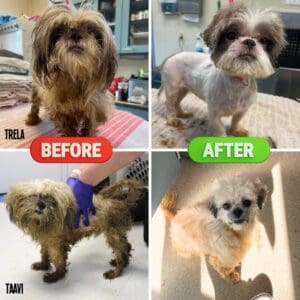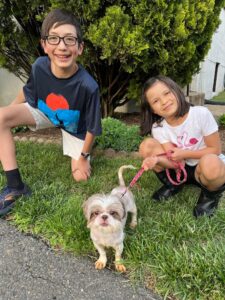 Shortly after this, our team received a call from a local veterinarian about a dog named Stormy. She had a broken leg but her owner neglected to provide the necessary care, causing her leg to become necrotic. We rushed Stormy to the emergency vet, where she received round-the-clock care. Unfortunately, her leg was so damaged that we had to make the difficult decision to amputate it. But after a few weeks of rest and lots of love in a foster home, Stormy has made incredible progress in her recovery. She's living her best life now! Her foster family has fallen head over heels for her, and once she's well enough to be spayed, they have decided to officially adopt her.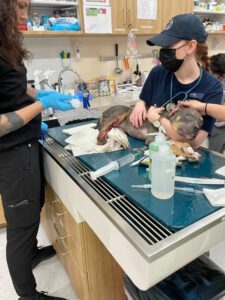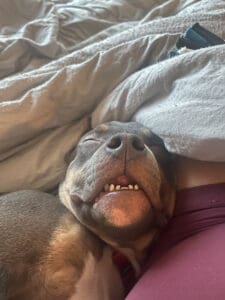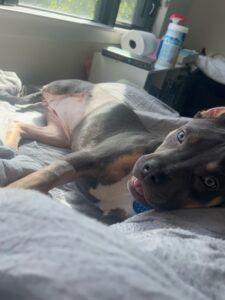 Leo, Giselle, and their adorable puppies came into our care a short while later. Concerned neighbors reported witnessing someone abusing their dog, a little chihuahua named Leo. When our officers arrived to investigate, they discovered Leo, another chihuahua named Giselle, and two tiny puppies. Leo had a broken leg, but his owner refused to seek medical help. That's when our amazing Animal Control officers stepped in and took action. Leo's leg was splinted, and he was placed in a foster home where he could rest and receive lots of TLC. He's healing well and will be ready to be neutered and made available for adoption  soon. Giselle and her puppies also found foster homes, where they're growing bigger and cuter every single day!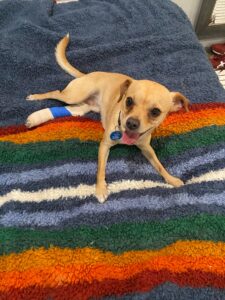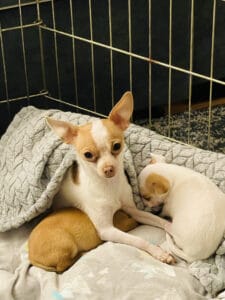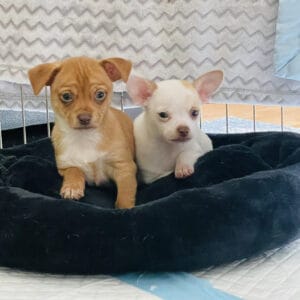 Last but not least, was  Archie. We received a distressing call about someone mistreating a dog in the back of a pick-up truck. Our officers immediately rushed to the scene and discovered an emaciated English Bulldog. After talking to the owner, we knew we had to intervene and provide Archie with the medical care he desperately needed. We put him on a special diet, carefully helping him gain weight and strength. He's feeling better every day and we are enjoying getting to see his personality start to shine.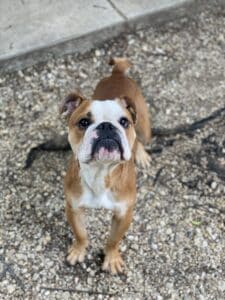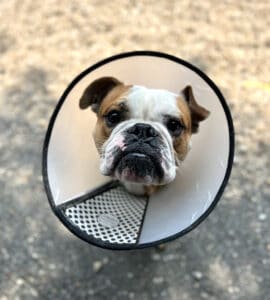 In addition to their specialized medical needs, these dogs require daily care, including food, vaccinations, preventatives, baths, medication, and spay/neuter surgeries. Our incredible staff has been working tirelessly to ensure their well-being, and while we can give love freely, the cost of care adds up quickly. Witnessing their daily improvements in health, confidence, and happiness has been truly heartwarming.
But here's where we need your help! Your support has been vital in making all of this possible, but now, more than ever, we need your help  to provide the same level of care to pets in need every single day. Please consider making a gift today.

P.S. Almost all the pet owners involved in these cases have been charged and their criminal cases are ongoing. We want to thank our amazing Animal Control team for all of their hard work in advocating for these dogs, including executing search warrants, testifying in court, and ongoing  investigations.