Giving Tuesday is just one week away on November 28, and this year, every dollar you donate to AWLA will support our Pet Pantry. We believe that pets are part of the family, so through our Pet Pantry we provide free pet food and supplies to Arlington residents who can use a helping hand to keep their pets healthy, safe, and at home with them.
This Giving Tuesday we want to raise $12,000 so that we may continue to support pet families in our community. Our Board of Directors has generously offered to match the first $6,000 raised but we need your help to reach our goal.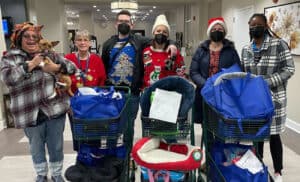 Every month, AWLA serves more than 600 pets at our in-shelter pantry and another 300+ at our satellite distribution sites throughout the county. Partnerships are critical to meeting the needs of the community, so we work with Arlington Food Assistance Center (AFAC), Our Lady Queen of Peace Catholic Church, and Capital Area Food Bank to provide pet food alongside human food distributions so the whole family may eat.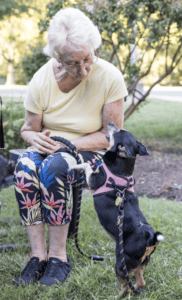 Some of my absolute favorite days are when we deliver care packages to Culpepper Gardens, Arlington County's largest low income housing facility for seniors. Residents get their pet food and supplies  while picking up milk, eggs, and other staples provided by AFAC. One resident told me: "Pet food is very expensive. To be able to get help every other week is helping me to be able to give healthy food to my pet."
Everyone deserves the love of a pet, don't you think?
Gifts made today will be matched. Will you help make a difference in our community with me? Please click here to make a donation now.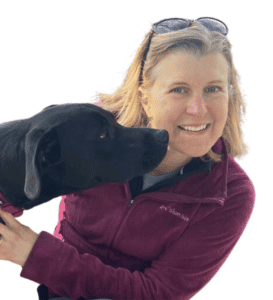 Kindest regards,
Jennifer Davies
Community Outreach Specialist