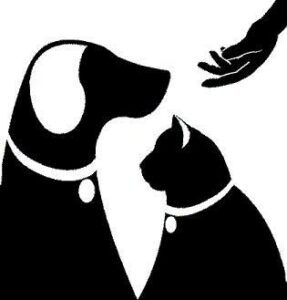 Local Citizens Urged to Spay or Neuter Pets
ARLINGTON, Va. (January 15, 2013)—Animal Welfare League of Arlington (AWLA) will participate in World Spay Day, an international campaign of The Humane Society of the United States and Humane Society International, to promote the life-saving benefits of spay/neuter. Throughout February low-cost spay and neuter services for cats, dogs and rabbits will be available at the League for pets of low income residents in the D.C. metro area.
"Spay and neuter is a proven way to reduce pet overpopulation," said Neil Trent, President and CEO of AWLA. "We are encouraging citizens to not only consider the health benefits of spaying or neutering their pet, but to also be a part of the solution of reducing the population of unwanted pets in our community."
Special World Spay Day pricing will include $25 for male cats, and $50 for female cats and male/female dogs. New this year, AWLA will also offer a limited number of rabbit spay/neuters for $60 per rabbit. World Spay Day participants will also be offered a rabies vaccination and microchip for $10 each (a mini-microchip for rabbits is $15 each). Interested D.C. metro residents must meet the annual household income requirement of $50,000 or less (proof of household income is required) and must be available to drop their animal off at AWLA the morning of their appointment and pick them up early evening the same day. Special World Spay Day appointments are limited and available on a first-come, first-serve basis. Email Adrienne Mintz at amintz@awla.org or call 703/931-9241 ext. 246 to register your pet.
Since Spay Day's inception in 1995, it is conservatively estimated that participants have spayed or neutered more than one million animals. As a participant, through its low-cost spay and neuter program, it has been a proud achievement that AWLA has been able to assist with reducing the number of homeless cats and dogs euthanized in the U.S. from approximately 13.5 million in 1973 to fewer than four million currently.
This year resolve to save a life by spaying or neutering your pet. To learn more about AWLA's community services, programs, or diverse selection of companion animals including cats, dogs, rabbits, birds, and hamsters, download Arlington Pets App; or visit www.awla.org .
 Since 1944, the Animal Welfare League of Arlington has been committed to the humane treatment of animals and to the promotion of animal welfare.  The League provides temporary care and refuge for homeless and suffering animals, places animals in loving, responsible homes, provides animal control services to Arlington County, educates the public, and provides a wide variety of community services. Please follow us on Facebook at http://www.facebook.com/pages/Animal-Welfare-League-of-Arlington and on Twitter at https://twitter.com/AWLAArlington.