AWLA Movie Night (for kids ages 6-10 years old)
November 17, 2017 @ 6:30 pm

-

8:30 pm

$20 – $30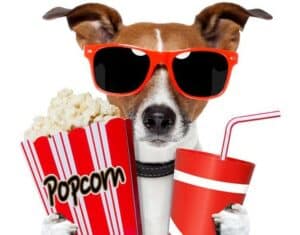 Register now for AWLA's Movie night for children ages 6-10 year old. Movie night is from 6:30-8:30 PM. Registered participants are invited to attend in PJs and to bring a blanket/pillow for cozy movie viewing. We will be playing an animal movie, have an animal interaction and serve cheese pizza, popcorn, and lemonade to participants.
Registration fee is $30 for the first child and $20 for each additional sibling.
To see movie title, please click on registration link below.
Click here to register for AWLA Movie night!
Upon the submission of the registration form, a link to pay the required fee will appear. Registration form submissions without the appropriate fee payment will be considered to be invalid/incomplete and will not guarantee a reservation for your child.
If the event has reached capacity, you will be directed to a wait-list form to complete and will be notified to complete your registration/payment only if/when a space opens up (with at least 24 hours notice).
Please note: There will be an animal interaction with movie night attendees but we are not able to advertise what type of animal the kids will interact with in advance as we do not know who we'll have available that will be age-appropriate. If your child has severe allergies to cats, dogs, or small companion (bunnies,ferrets, guinea pigs, birds, etc.) animals this may not be an appropriate event for them to attend.