On Sunday, we were very surprised when a brown-eyed dog with a severe skin infection and hair loss came through our doors.
He desperately needs us, and together we can start him on the path to healing.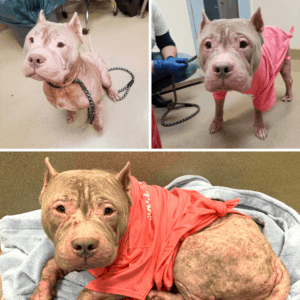 Rufus was found all alone on the side of the road and was brought to AWLA for help. Our awesome team set to work straight away – Animal Care Tech Tori and Animal Control Officer Karina gave him a very gentle sponge bath to soothe his painful skin and settled him down in a kennel with a bed full of soft blankets and lots of treats. Yesterday our vet team gave him a thorough exam, administered vaccines and medication, and took blood and skin samples in order to diagnose his condition.
Despite being in pain and nervous about his new surroundings, Rufus let our team do what they needed to do without complaint, and even offered up a few kisses here and there!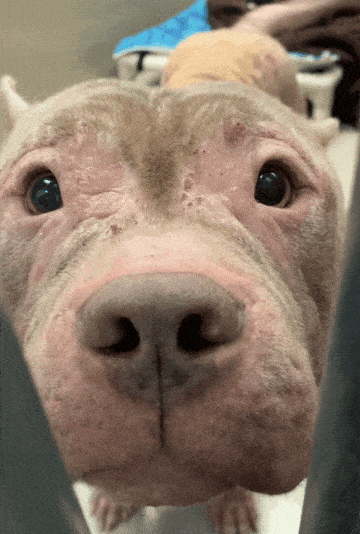 We don't know much about Rufus or how he ended up in this condition, but we do know that he is at just the beginning of a long journey of healing. Our vet started him on medications to manage his pain while we await his test results,  and depending on his diagnosis, he will very likely need months of treatment until he is fully recovered.
That's where you come in.
We go above and beyond to care for thousands of animals, each with their own story, every year thanks to you — and Rufus is no exception. Rufus needs you. Rufus needs us.
Together we can help him heal.

Sincerely,
Meghan Sharon, Development Associate