News
Written on November 21, 2015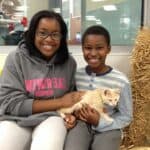 Receive special incentives for adoption Black Friday through Dec. 23
The Animal Welfare League of Arlington  will offer special incentives for anyone who adopts a new best friend from Friday, November 27 through Wednesday, December 23, 2015. Also, adoptions on December 19, 20, 21, and 23 will be eligible to have their new pets delivered to their homes by shelter elves on Christmas Eve or Christmas morning. (Adopters must meet all normal adoption requirements and must live within an eight-mile radius of the shelter.)
"We have more than 100 cats, kittens, dogs, rabbits, guinea pigs, and gerbils currently at the shelter or in foster care and we expect many more to arrive throughout the month. We encourage people who want a new best friend to bring love and joy into your home by adopting instead of shopping, " said Neil Trent, President/CEO of AWLA.
When you adopt instead of shop you:
Take a stand against inhumane commercial breeders who supply pet stores and online pet shopping.
Save money: adoption fees include vaccinations, microchipping, and spay or neuter surgery.
Find your perfect match: our adoption counselors can help you select an animal that suits your lifestyle and expectations.
Get post-adoption advice and support from our trained adoption counselors.
Save a Life: Thousands of animals are waiting in shelters in our area for adoption.
As an extra incentive to adopt, AWLA is offering a spin of our prize wheel for every animal adopted between Nov. 27- Dec. 23. Prizes include discounts from 10 to 50 percent on adoption fees, as well as discounted and free items from our retail store.
To view adoptable animals visit www.awla.org, download the free Arlington Pets App, or visit the Animal Welfare League of Arlington, 2650 S. Arlington Mill Drive, Arlington, VA.
The Animal Welfare League of Arlington (AWLA) provides animal adoption and community programs to the northern Virginia and D.C. metropolitan area, as well as animal rescue and control services within Arlington County. For over 70 years AWLA has remained committed to its mission to improve the lives of animals through sheltering, community services and humane education.
Please follow us on Facebook, Twitter, YouTube and Instagram
###
Written on October 27, 2015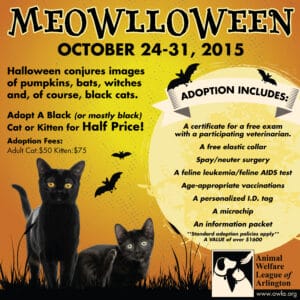 Black cats (and mostly black cats) 50% off!
Written on October 6, 2015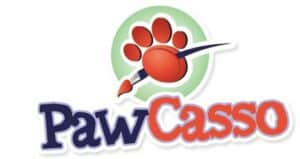 Charity Art Auction to benefit local shelter animals
 ARLINGTON, Va. –Homeward Trails Animal Rescue and Animal Welfare League of Arlington will cohost PawCasso presented by Urban Pace, an annual charity art auction on Saturday, November 7th from 6p.m.-11p.m. at historic Terminal A at Reagan National Airport. All proceeds from the event will directly support Homeward Trails' Medical Fund and will provide food, shelter and medical support for animals at the Animal Welfare League of Arlington.
"We are thrilled to be working with our partner and neighboring shelter AWLA to increase our impact and bandwidth to assist animals in need." said Sue Bell, executive director, Homeward Trails.
Now in its 8th year, PawCasso features a live auction featuring 35 pieces of original works of art from local artists. From paintings and prints to ceramics and quilts. A silent auction will feature nearly 100 donations from businesses to include a variety of prizes from spa and restaurant certificates, doggy and kitty gift baskets to an African safari travel package. Dr. Katy Nelson host of The Pet Show on News Channel 8 and Scott Thuman, reporter will assist with the live auction.
New this year, Event attendees are welcome to bring their dogs to PawCasso. Four-legged guests will enjoy a doggy treat bar courtesy of Dogma Bakery and will be pampered by volunteer dog walkers.
"We are delighted to partner with our friends at Homeward Trails to co-host PawCasso this year. Through our collective efforts it is our aim to not only generate awareness, but also funds that will support us in our mission to improve the lives of animals," said Neil Trent, president and CEO, Animal Welfare League of Arlington.
The event will include food by Side Street Catering, a cash bar offering beer, wine and specialty cocktails, dancing and live music by the Smithsonian Masterworks Jazz Quintet. Individual tickets are $125 and canine companion tickets are $25. A VIP ticket is $200 and includes a 45 minute pre-event reception with open bar, VIP gift bag, one pet ticket, opportunity to walk Grand Entrance Parade with a pet and a framed photo of participation in the Grand Entrance Parade. Go to Pawcassoart.org  for more information and to purchase tickets.
The 2015 PawCasso Honorary Host Committee is comprised of: US Congressman Don Beyer, VA Senator Barbara Favola, VA Delegate Patrick Hope, Honorable James P. Moran and Wayne Pacelle, CEO, Humane Society of the United States.
Additional sponsors include: Segue Technologies, Wells Fargo Advisors, Geico, KissAble Canine, Fur-Get Me Not, Caring Hands Animal Hospital and Capitol One Bank.
Written on July 2, 2015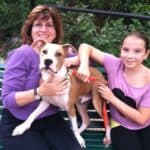 AWLA mission to improve the lives of animals results in 95 percent positive outcome in FY2015
ARLINGTON, Va. (July 2, 2015) – The Animal Welfare League of Arlington (AWLA), Arlington County's only animal shelter, far exceeds national standards with a successful placement rate of 95 percent. The percentage of companion animals that were either adopted, returned to their owners, or transferred to one of AWLA's network of rescue and rehabilitation partners has increased each year since 2010 (when it was 76%).
"As an open admission shelter for Arlington county, it is our duty to accept every animal surrendered to our care, independent of the circumstance," said Neil Trent, AWLA president and CEO. "Every day we strive to protect vulnerable animals, as well as to find loving and permanent homes for all companion animals in our community."
With more than 1,600 dogs, cats and small companion animals coming through its doors in fiscal 2015, how is AWLA able to achieve such a high positive outcome rate?
Here are just a few of the ways in which AWLA saves lives and maintains a high positive outcome rate:
An Army of Volunteers: More than 500 volunteers provide love, enrichment, and exercise to animals during their stay at AWLA. In the fiscal year just ended, volunteers gave more than 25,000 hours of their time in service to AWLA shelter animals. Dogs enjoy daily off-site walks and organized play groups lead by volunteers. Stuffed Kong toys and other enrichment items keep their minds stimulated throughout the day. Cats and small companion animals take pleasure in daily one-on-one play and cuddle time with volunteers.
Network of Foster Homes: Some animals need special care which is best provided in a home environment. AWLA  places puppies and kittens too young for adoption, animals recovering from illness or surgery, and animals with special needs in one of more than 65 foster homes. In FY2015, 304 animals were helped through AWLA's foster program. Foster families take animals into their homes for as little as a weekend or up to several months depending upon the animals' needs. AWLA provides foster training and covers all expenses associated with caring for a foster animal, including food and medical expenses.
State-Of-The-Art Shelter Medicine with Donor Support: AWLA veterinary staff tends to the medical needs and well-being of the League's animals. In FY2015, over 800 life-improving procedures and surgeries were performed on AWLA shelter animals. The Woody and Mickey Healthy Pet Fund gives AWLA the resources to provide medical care for shelter animals that is beyond what most shelters can do.
Professional Behavior Team: AWLA has a well-trained behavior team that assesses the behavioral needs of dogs and cats and puts enrichment and behavior modification programs in place to keep shelter animals mentally healthy and to help animals become more appealing to adopters. They share strategies with adopters to help make each placement successful, as well as provide follow-up advice and help when needed.
Because AWLA has been so successful at placing animals through these efforts, there are sometimes available spaces on the adoption floor. Often AWLA will reach beyond its jurisdiction borders to take animals from under-resourced and overburdened shelters in Virginia and beyond, including West Virginia, Louisiana, Florida, Korea, and Puerto Rico. In FY2015, 600 dogs, cats, and small companion animals were transferred into AWLA, where they were adopted into loving homes.
To join AWLA's mission to improve the lives of animals and learn about becoming a foster parent, volunteer, or donor or to view AWLA's diverse selection of companion animals including dogs, cats, rabbits, birds, guinea pigs, and hamsters visit www.awla.org.
Written on June 11, 2015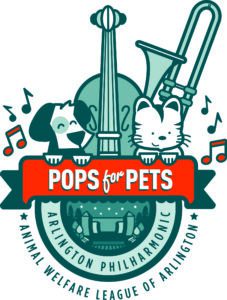 A free classical concert for the public and their pooches will benefit Animal Welfare League of Arlington and Arlington Philharmonic
The 2nd Annual Pops for Pets performed by Arlington Philharmonic in partnership with the Animal Welfare League of Arlington will take place at Lubber Run Amphitheater on Sunday, June 28 at 6p.m. Conducted by A. Scott Wood, the concert will include a mix of patriotic and contemporary sets from the Armed Forces Salute to Lord of The Rings: The Fellowship of the Rings.
"Supporters of the Philharmonic and AWLA are joining together once again to promote this extraordinary community concert," said Pat Ragan, AWLA board member. "We look forward to celebrating the work of the Arlington Philharmonic and AWLA with another great audience this year."
The musical set will include pops and a variety of light classical pieces by John Stafford Smith, Johann Strauss II, Manuel de Falla, Richard Rodgers, Howard Shore, as well as a special rendition of Aaron Copeland's Lincoln Portrait, narrated by Arlington County Board Member and Pops for Pets Honorary Chair, Jay Fisette. Fisette's dog, Cassie, Pops for Pets Co-chair will be by his side. Conductor Wood's dog, Pixie, an AWLA alum, will serve as the mascot for the event. Accentuating the evening will be a stage appearance of adoptable dogs from AWLA.
"The Pops for Pets concert is another way to bring the lighter side of classical music to Arlingtonians," said John Ratigan, president of the Arlington Philharmonic. "Having it in a great location like Lubber Run puts us in a different location and our partnership with AWLA brings the Philharmonic to a different segment of our audience.   We proved last year that the pops concert is a great summertime event for Arlington."
"Over 3,000 companion animals benefit from AWLA each year with 96 percent of sheltered animals adopted into loving homes, reunited with their owner or transferred to one of our rescue partners," said Neil Trent, president & CEO, AWLA. "Partnering with the Arlington Philharmonic is an exciting opportunity to bring our community together to revel in the special joy that only music and the companionship of a pet can bring."
The event is open to the public and folks are encouraged to pack a picnic. Well-mannered dogs are welcome—please no retractable leashes. Dogma Bakery & Boutique will be handing out complimentary frozen treats for accompanying canine friends. A gift certificate from Fur-Get-Me-Not for pet services and a pink ukulele from Foxes Music Company will be raffled off during the event. A $20 suggested donation will benefit AWLA and Arlington Philharmonic. A rain date has been set for Wednesday, July 1 at 6 p.m. For more information visit, www.awla.org.
Special thanks to Pops for Pets presenting sponsors: Pegasus Foundation, Pettus Crowe Foundation and Segue Technology
Written on May 28, 2015
Video Series to run weekly through June for Adopt-A-Shelter Cat Month
Online cat videos rule the internet and today Animal Welfare League of Arlington announced it will launch its own blockbuster video series of movie trailers featuring adoptable cats on June 1 for Adopt-A-Shelter Cat Month. Through June, each week a different movie trailer starring cats in new roles will be posted on AWLA's Facebook page and www.awla.org. Viewers and fans are encouraged to come to AWLA each Friday in June to meet and greet the celebrity kitties and take one home for free.
"We have many cats and kittens at the shelter and we expect more to arrive throughout the month. We are encouraging folks to come to the Animal Welfare League of Arlington to adopt a shelter cat this month to give them a starring role in their life," said Kevin Simpson, director of behavior and adoptions, AWLA.
Adoptable shelter cats at AWLA have been carefully selected and casted to star in the movie trailers, which include superhero, fairy tale, romantic and action themes. Guests who visit AWLA each Friday in June will be invited to walk the "Paw of Fame," enjoy some popcorn and take a photo with one of the staring "caters" or "catresses" or to take one home for free. All adoption procedures apply including providing proof of rental permission. View a sneak-peak promo video of the shelter cat movie trailer series and then visit the Animal Welfare League of Arlington Facebook page each week to view a new movie trailer.
To view adoptable cats and other shelter animals visit www.awla.org, download the free Arlington Pets App or visit the Animal Welfare League of Arlington, 2650 S. Arlington Mill Drive, Arlington, VA.
Written on April 30, 2015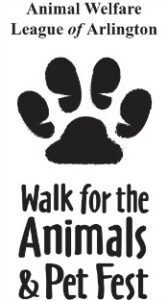 ARLINGTON, Va. (April 30, 2015)—People and their pooches will take one-step at a time to support shelter animals at one of Northern Virginia's largest pet-centered events—20th Annual Walk for the Animals & Pet Fest on Saturday, May 9, 2015 (rain or shine) at Bluemont Park from 9:30 a.m. to 12:30p.m.
This event not only unifies the community and celebrates the human-animal bond, but raises awareness and funds to support shelter animals like "George," a seven-month-old, purebred Shiba Inu puppy, who came to AWLA with crippled hind legs.
"Our mission is to improve the lives of animals and George is just one example of the many animals that come to AWLA in need of medical attention," said Neil Trent, president/CEO of AWLA.
The Walk for the Animals not only demonstrates the way pets enrich our lives, but generates important funds to help AWLA sustain community programs and services, like life-saving veterinary care for our shelter animals," said Trent.
Unclear whether the damage to George's hind legs was caused by trauma or by genetics, George, now a tri-pod, received life-restoring surgery from a team of AWLA partners, but it was made possible through funds generated through generous supporters and events like the Walk for Animals & Pet Fest.
Event participants will walk for George and all shelter animals in need in a three-mile walk or one-mile stroll through the park. After the walk, the 20th anniversary celebration will continue with a newly added Pet Festival including:
Music by DJ Reuben
Demonstrations by WOOFS! Dog Training Center, with an opportunity for event attendees' dogs to try the course.
Retail Row, featuring Dogma Bakery, Kissable Canine, Lazy Dog Art Studio, Origami Owl Jewelry and Buck & Associates Realtors.
Kids Corner, children will make enrichment toys including buster balls filled with hay and dried cranberries for small companion animals and decorated ping pong balls for cats.
Activities, including a photo booth, Bobbing for Biscuits game, Ask an Animal Control Officer and more.
Food and Beverage with complimentary coffee from Java Shack, water and lemonade provided by AWLA, CapMacDC food truck featuring gourmet macaroni and cheese.
Many of AWLA's adoptable dogs will also be onsite to meet potential new families. Event attendees will receive valuable pet information and learn about animal resources in the Arlington community.
"The Walk not only supports the thousands of animals the League cares for each year, but it is also a way for people to be a part of the solution for improving the lives of animals in our community," said Trent. "We encourage people to walk with or without a dog, in memory of a beloved pet or in honor of their cat or other companion animal."
All proceeds directly benefit adoptable animals and community programs supported by The Animal Welfare League of Arlington (AWLA)—the County's only humane society. Pre-register now for $30 or register event day for $40. All pre-registered walkers will receive a free 2015, commemorative Walk t-shirt and swag bag. Participating dogs will receive a free bandana. For Walk information and details visit, www.awla.org.
Sponsors include: Arlington Animal Hospital, Caring Hands Animal Hospital, VCA Alexandria Animal Hospital, VCA South Paws Veterinary Specialists and Emergency Center, Segue Technologies, The AWLA Board of Directors, The Board Hound, Fur-Get Me Not, Regional Veterinary Referral Center, WOOFS! Dog Training Center, Pet Lover's Companion and NOVA Dog Magazine.
Written on February 26, 2015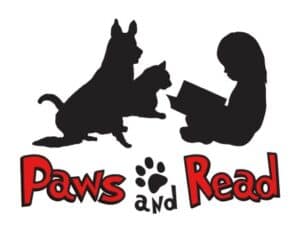 Cats and Kids Connect Through Reading
Story time comes to the Animal Welfare League of Arlington. Schoolchildren in the Northern Virginia and Washington D.C. metropolitan will have an opportunity to improve their literacy by reading books to cats through the Paws and Read program, which launches March 2, 2015—to coincide with Dr. Seuss' birthday and to celebrate his world renowned book, The Cat in the Hat. The program is an AWLA educational initiative designed to help children improve and enhance their reading skills, while at that same time providing shelter cats with socialization and TLC.
As opposed to us humans, the shelter cats are nonjudgmental, and animals can be a source of comfort and support for children as they learn. According to a study conducted by Tufts University Paw for People Visitation Team, "Kids who did this improved their reading skills compared with those who read to human volunteers."
"Children that have difficulty reading are often self-conscious when reading in front of other classmates," said Jennifer Pickar, director of community programs, AWLA. "Having a playful, purring companion around can make reading more fun and help to build the child's self-esteem."
The Paws and Read program is mutually beneficial for the shelter cats as well. Annually, AWLA receives approximately 900 cats with an average length of stay of 35 days. With no time limit for any of its animals, some cats may live at the shelter for as long as a year prior to finding permanent homes.
"Cats are inherently social creatures and enjoy human interaction," said Kevin Simpson, director of behavior and adoptions, AWLA. "The rhythmic sound of a child's voice can be soothing and provide our shelter cats with an outlet for human socialization while they await adoption."
There are plans for the Paws and Read program to expand to include other shelter animals, such as dogs and small companion animals. But, for now children, kindergarten-5th grade are invited to participate in 20 minute reading sessions with shelter cats on Mondays, Wednesdays, Thursdays and Fridays from 1p.m.-5:20p.m. A parent is required to accompany their child to a reading session. Children are able to choose a book from AWLA's selection of stories or bring one of their own. Dr. Seuss books are being featured in March in honor of the late author's birthday. Cats participating in the program are identified with a "Purrrfect Reader" sign on their kennel, so children can easily select the cat that they would like to read to.
"It is satisfying to see the children engaged with the shelter cats in a relaxed and fun environment, where they don't have to worry about someone telling them the pronounced a word wrong or skipped part of the story," said Pickar.
To register for the Paws and Read program, visit www.awla.org or call (703) 931-9241 ext. 213.
Written on January 20, 2015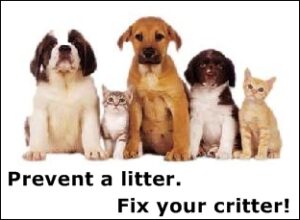 Vouchers on sale at AWLA January 21 through February in honor of National Spay/Neuter Awareness Month
ARLINGTON, Va. (January 20, 2015)—Animal Welfare League of Arlington (AWLA) is partnering with animal clinics and hospitals throughout the D.C. metro area from January 21 through February to offer extremely low-cost spay and neuter services for cats, dogs and rabbits to low-income residents. The service is subsidized through AWLA's low-cost spay/neuter fund. Vouchers are available for purchase through AWLA and surgeries will take place at one of the participating vet clinics including: Anicira Vet Center, Arlington Animal Hospital, Clarendon Animal Care, Fairfax Animal Hospital and NOVA Cat Clinic.
""In general, only 10 percent of the animals received by shelters have been spayed or neutered. Spay and neuter is a proven way to reduce pet overpopulation," said Neil Trent, President and CEO of AWLA. "We are encouraging citizens to not only consider the health benefits of spaying or neutering their pet, but to also be a part of the solution of reducing the population of unwanted pets in our community."
Special promotional pricing will include $25 for male cats, $50 for female cats and $75 for dogs. Pit Bulls will be spayed or neutered for $25. A limited number of rabbit spay and neuter appointments are available for $50 per rabbit. Pet owners who purchase a spay or neuter voucher will also receive a $15 microchip coupon for their pet, good at one of the League's low-cost microchipping clinics. Discounted vaccines will also be available on the day of surgery (prices vary by vet).
"Through our Low-Cost Spay/Neuter Fund, supported entirely by donations, we are able to assist with pet overpopulation in northern Virginia by providing low-cost spay and neuter surgery to pets whose owners cannot afford them. Over the years, hundreds of animals have been spayed or neutered thanks to financial support from this fund," said Trent.
Pet owners are required to purchase their voucher in-person at AWLA and schedule their pet's surgery directly with the one of the participating vet clinics. Interested D.C. metro residents must meet the annual household income requirement of $60,000 or less (proof of household income is required at purchase) Low-cost spay and neuter vouchers are limited and available on a first-come, first-serve basis. For more information call (703) 931-9241, ext. 200 or email Adrienne Mintz at amintz@awla.org. The Animal Welfare League of Arlington is located at 2650 S. Arlington Mill Drive, Arlington, VA 22206.
This year resolve to save a life by spaying or neutering your pet. To learn more about AWLA's community services, programs, or diverse selection of companion animals including cats, dogs, rabbits, birds, and hamsters, download Arlington Pets App; or visit www.awla.org .
Written on January 13, 2015
Newest residents, Billy, Abi and Hope wait to meet their new families
Paws poking through chain link kennel doors, wagging tails and wishful eyes are what greeted League staff as they met Korean dogs, Abi, Billy and Hope at The Animal Welfare League of Alexandria last week. As the kennel doors slid open and each dog whisked into their carrier for transport to the Animal Welfare League of Arlington, so too opened the opportunity for a new life for each of them.
Abi, a one year-old, female, Corgi-Cattle Dog mix; Billy, a one-year-old, male, Lhasa Apso-Poodle mix and Hope, a one-year-old, female, Jindo mix, are currently in quarantine at the League. They will be spayed or neutered and complete a behavioral assessment before they are made available for adoption.
The Korean dogs, part of a large group of 23, initially came to the Animal Welfare League of Alexandria through a partnership with the Humane Society of the United States (HSUS) and their affiliate, Humane Society International (HSI). Some of the dogs were transferred to a regional group of six shelters including the Animal Welfare League of Arlington for adoption. HSI worked in South Korea with the dog farm owner to remove the dogs from deplorable conditions and close the farm for good. As part of the plan, HSI compensated the dog farm owner, but also got him to sign an agreement to stop raising dogs for food and instead begin farming in crops. This group of South Korean dogs is the first to come to the United States through this partnership.
"Improving the lives of animals is our mission at AWLA and at times this extends beyond our northern Virginia border. As a rescue placement partner for the Humane Society International and a part of the National Capital Region Animal Shelter Collaboration, we are happy to assist with the rescue of the 23 dogs from the South Korean meat farm. We look forward to showing Abi, Billy and Hope the human kindness they have not known and uniting them with loving adopters," said Neil Trent, president & CEO, AWLA.
Watch our Facebook page and website for adoption information on Abi, Billy and Hope. In the meantime checkout our other diverse selection of adoptable companion animals.